Experience a different side of the Animal Crossing world and a new way to interact with your favourite Animal Crossing characters!
This new spin-off title in the Animal Crossing series focuses on the decorating and home-designing aspects of the Animal Crossing games. Animals will ask players to design houses for them, and it's up to designers-in-the-making to meet the animals' requests by furnishing and decorating their homes, turning their dream home into a reality. Animals will tell you what kind of house they want to live in - listen to their requests, then pick a style, choose furniture and decorations and create a happy home for them.
Click Images to Enlarge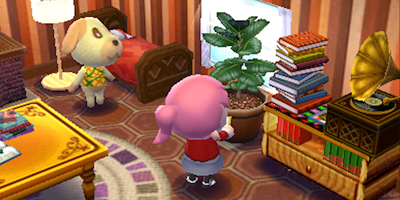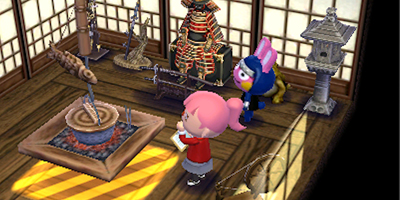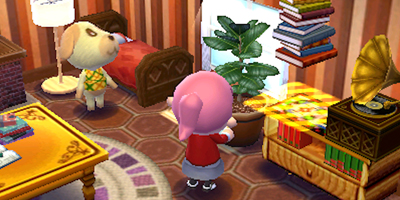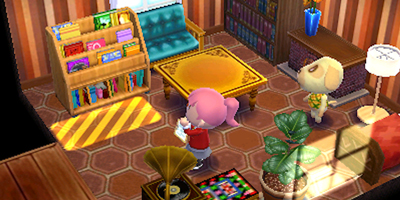 Animal Crossing: Happy Home Designer works with new amiibo cards which feature characters from the Animal Crossing franchise.
Click Images to Enlarge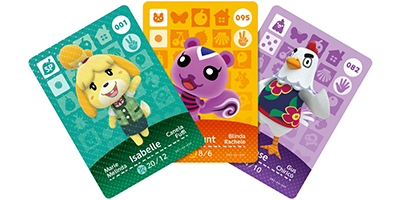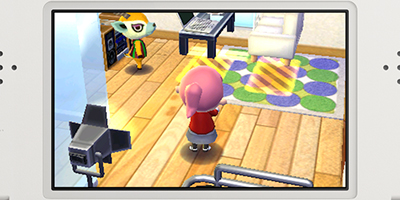 By scanning a new Animal Crossing series amiibo card to a New Nintendo 3DS system or NFC reader/writer accessory, players can design a room for that specific character on the card and scan additional character cards to invite those characters to visit.
Animals will tell you what kind of house they want to live in - listen to their requests, then pick a style, choose furniture and decorations and create a happy home for them. OR With an NFC reader/writer accessory and Nintendo 3DS, 3DS XL or Nintendo 2DS.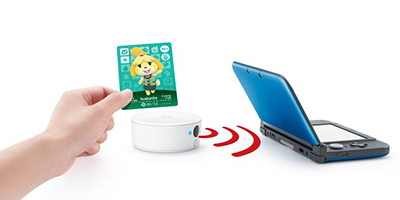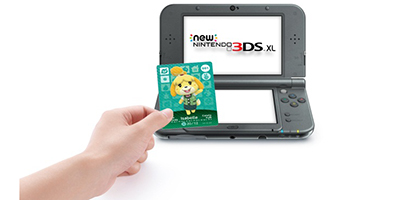 About the New Nintendo 3DS XL Console
New Nintendo 3DS and New Nintendo 3DS XL offer new customisation options, new speed, new controls, new 3D viewing and a whole new experience!
Better controls
ZL and ZR Buttons have been added next to the L and R Buttons, and a new C Stick can be found near the A, B, X and Y Buttons, expanding your control options. With these additions, it's easier than ever to surf the internet on your handheld, or take total control in a range of games.
Controls that were previously only available on the separate Circle Pad Pro are integrated into the console – perfect for playing Monster Hunter 4 Ultimate on-the-go! Surfing on the internet is made easy by using the ZL/ZR Buttons to switch between tabs, and you can zoom into the page by using the C Stick.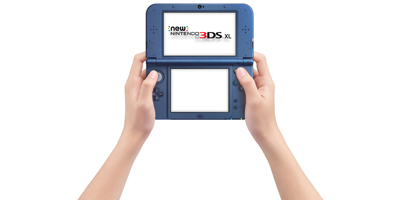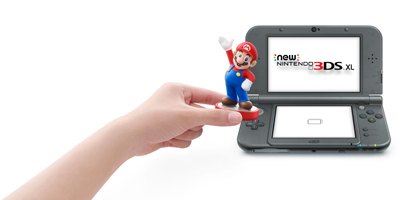 Enhanced processing power
Improved CPU performance also allows for faster loading of applications such as Miiverse. We're planning to release dedicated software for New Nintendo 3DS and New Nintendo 3DS XL that utilises the improved performance of the new CPU. Some upcoming New Nintendo 3DS software will enable improved graphics and gameplay on New Nintendo 3DS.
NFC function for amiibo-compatible software
Power up your gameplay with amiibo: interactive figures that utilise near-field communication (NFC) to enhance your games in surprising new ways! New Nintendo 3DS and New Nintendo 3DS XL have an area on the bottom screen with NFC reading and writing functions built-in, so you can enjoy playing with amiibo in compatible software!
More comfortable 3D viewing
The super-stable 3D function allows the system to recognise your face using the inner camera, automatically adjusting the angle – even if you move a lot during gameplay – to give the best possible 3D experience. Please note: the 3D effect may differ between users. Viewing of 3D images by children aged six and under may cause vision damage, so please use Parental Controls to restrict the display of 3D images.
Customise your system
Just like on other Nintendo 3DS family systems, on New Nintendo 3DS and New Nintendo 3DS XL you can customise the interior of your system with HOME Menu themes! There are lots of designs available to purchase from the Theme Shop, including designs featuring Mario, Zelda and more. Some themes even have unique background music and sound effects!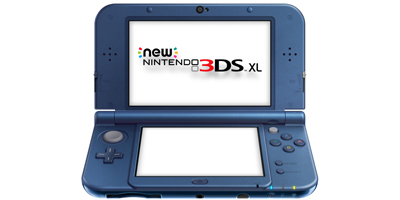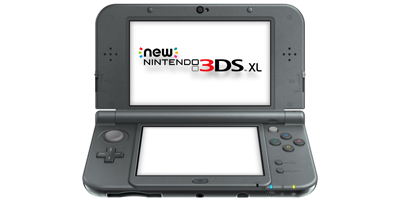 Play all of your current Nintendo 3DS games
New Nintendo 3DS and New Nintendo 3DS XL are compatible with all current Nintendo 3DS software. Software and data from your current Nintendo 3DS system can be transferred to New Nintendo 3DS systems.
Play your favourite Nintendo DS games
Don't worry about losing your current Nintendo DS games when you upgrade: almost all existing Nintendo DS and Nintendo DSi games can be played on a New Nintendo 3DS system in 2D. With backward compatibility, you can keep playing your favourite existing Nintendo DS games.
IMPROVED FEATURES
Upgraded camera functionality - You can take better pictures under dim lighting conditions.
microSD card data transfer - Using wireless LAN, you can transfer data directly to and from your PC. If you have a PC that is connected to the same wireless LAN as the New Nintendo 3DS or New Nintendo 3DS XL, you can transfer your pictures and music without removing the microSD card.
Automatic brightness adjustment - Automatic brightness adjustment optimises your settings to offer the best view for your current surroundings. This offers extended battery life compared to the original Nintendo 3DS systems.
Watch videos online - Enjoy videos online using the Internet Browser installed on the console.